04.07.2019. Before coming to China, I remember hearing one sentence that will mark the beginning of thorough learning about China. One student from the university in Beijing, when asked what is the main advantage of China said calmly and confidently: China knows more about the world than the world knows about China.
China is in the eyes of many, still, the country known for breakable toys, Bruce Lee and copies of famous brands.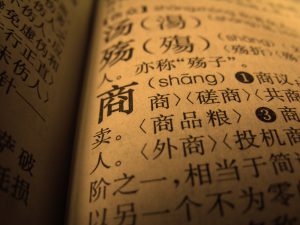 However, China has always been and is far more than that. Many misconceptions and false beliefs like these are being instantly defeated upon landing on some of the Chinese airports because at that instance you can understand why is China an awoken giant. Then you learn that to leave the airport you need to scan your passport, to access face and fingerprint recognition devices, that taxi is being ordered trough applications, bills are paid by mobile phone and how basically you are in a country that is almost entirely, self-sufficient.
***
The business vibe in China today is well described by one of our friends (a Chinese entrepreneur): "In China, the only failure is if you do not try."
Indeed, this country is the country of attempts, successes and lessons learned. The whole society embraces change easily and learns how to incorporate it into their business and private goals. Laws, streets and employees are changed overnight, replaced by improved versions or more capable people. Jobs are settled and meetings arranged at any time of day and night because of China never sleeps.
There is even a widespread opinion among foreign businessmen in China, that if you spend only six months out of China, you have lost pace with the market.
Those are just some of the reasons why doing business in China is a special challenge. Although this is a country of opportunities and great economic power, at first glance it seems that there is room for everyone. There is if the steps are carefully planned and the procedures are properly implemented. China has learned about the world, so the world needs to learn about China to approach it most effectively.
Our company has been researching the Chinese market for two years now, alongside continuous life in Shanghai, creating contacts, a network of associates and a constant desire to learn more about the country with one of the most dynamic business environments in the world. For the center of our business, we chose Shanghai, one of Asia's largest financial and business centers (and why exactly Shanghai we will describe soon).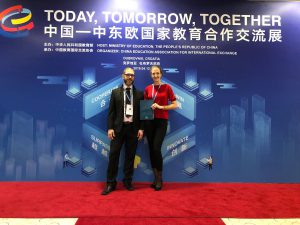 Now, after the knowledge, we gained and the system we have established in our Exotrade Shanghai ltd company, we are assisting ambitious and entrepreneurial individuals in finding their own business niche in a demanding Chinese market.
We are at your disposal continuously as well as both of us as well as our employees in Shanghai, Rijeka (soon in Belgrade as well), all the resources we have, the knowledge and experience.
So what are you waiting for? China will not come to you, you must come to China.
This post was written by Ivana Lazarević (CEO) and Borna Cicero (CD)