15.07.2019. The business environment in China is rapidly changing, alongside with regulations and general business conditions. This is also a reflection of the fact that the rules for opening a new foreign-owned company are significantly simplified.
Since successfully completing WTO accession negotiations, China has shown its long-term willingness to open itself to the world even more, as well as to take active participation in the creation of the global economic policy. For businesses in China, this meant changes in regulations, constant learning and steady application of some of the rules of the free market. It also meant relief for business people from abroad who wanted to open their businesses in China.
Ten years ago, if you wanted to open a business in China, you had to be armed with patience, a large amount of money, and an inevitable Chinese partner with whom you have an unquestionable mutual trust. Such a system made it difficult for smaller companies to enter the market, and differences in the way of doing business and managing the company occasionally brought disagreements between domestic and foreign partners. A solution that would prevent such potential challenges from the very start is to keep  100% ownership of the company in the hands of a foreign owner. Such a solution is a form of business called:
WOFE 
WOFE or Wholly Owned Foreign Enterprise, solves the problem of finding a reliable Chinese partner for entering in the cooperation with. This form of business leaves ownership of the company completely in the hands of a foreign entity. The company directly employs local employees, issues bills in local currency (Chinese Yuan – RMB) and pays dividends to shareholders, whether in China or abroad.
Opening WOFE until a few years ago meant, not only to fight with the administration but also to ensure founding capital in the amount of a couple of thousand euros. Now, this request has been abolished and no founding capital is requested in the time of opening WOFE.
However, it should be kept in mind primarily how is a certain industry regulated by domestic regulations .
Namely, there are industries where regulations for opening up of the company are tighter, such as the banking sector, transportation, construction, etc. In these sectors, apart from the obligatory founding capital, there are numerous other conditions that need to be met in order to be granted market access.
Why did we choose WOFE?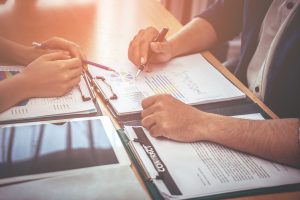 For us and the business area, we are engaged in, WOFE has been a natural solution, as our goal is to remain a long-term participant in the Chinese market. The simplified procedure for opening a business in the field of consulting, services and trade, as well as the desire to have 100% ownership, as well as to have the know-how and business processes under our control, further convinced us that WOFE is the right choice for us. The speed and efficiency of registering a company in China was a surprise to us and once again showed us why it is important to have the right partners on this path.
With the support of our trusted partner, CRK Law Attorney's Office, with whom we collaborate on the projects under Belt and Road initiative, the registration process and formalities were solved in just a couple of weeks and resulted in our dream of opening a business in China to become reality.