Belt Road Initiative – BRI is a venture upon which great expectations have been set. With the aim of improving intercontinental connectivity and cooperation, China has initiated BRI and supported it with an estimated fund of $1.3 trillion. Undoubtedly, in addition to the desire to connect the continents and create new economic partners, China also intends to take an active role in the creation of rules of economic cooperation among its partners. Reestablishing relations with countries on the former Silk Road is certainly a step in the right direction. 
Apart from the countries along the route once traveled by Marco Polo, BRI map gathered countries he had never set foot in. Like many African countries, countries from the Arab Peninsula, and even Latin American countries. The official list of those countries involved in BRI or with whom China has signed agreements in line with this project does not exist. Instead, there are estimates that BRI covers about 65% of the world's population.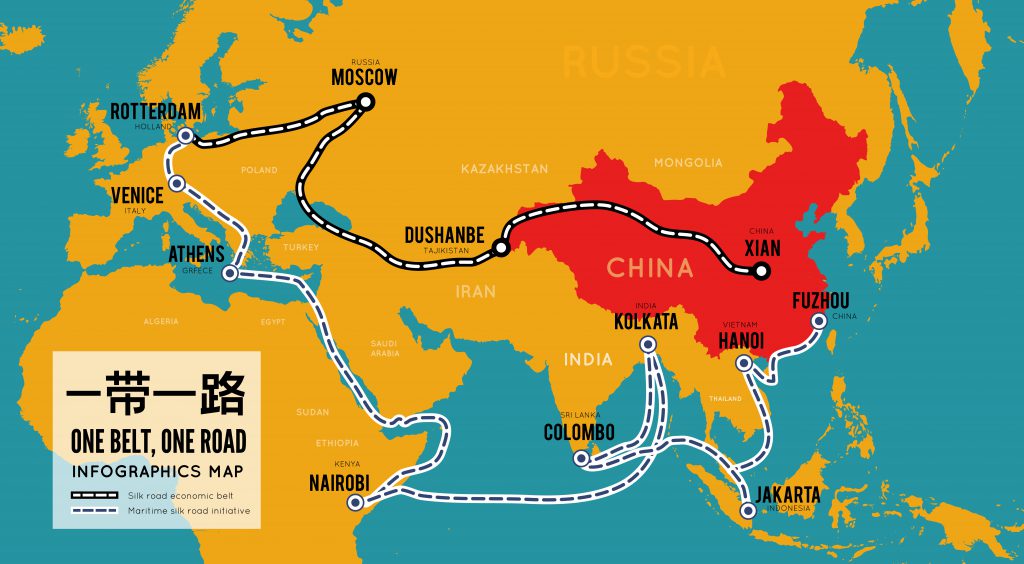 What connects these countries with China is the need for additional funding, especially of large projects and a win-win situation from which numerous internal issues can be solved. On the other hand, China wants to impose itself as the dominant economic partner of the countries joining BRI.
Of vital importance are areas such as infrastructure, transport, energy, logistics, etc.
In terms of international priority cooperation BRI pays close attention to the policy of five key pillars: 
Policy coordination

Infrastructural connectivity

Free trade
Building linkages between financial institutions
Increasing connectivity among people
16+1 or Where is the Balkans
The Balkan countries are also on the map of this gigantic initiative. The countries of the former Yugoslavia, such as Serbia, Croatia, and Montenegro, are intensively involved in projects funded by Chinese companies, both through BRI and other initiatives. For the countries of Central and Eastern Europe (CEE), a mechanism called 16 + 1 = 16 CEE + China was developed. Through this mechanism, high-level meetings are held between political representatives of the countries involved, as well as B2B meetings and increasing business-to-business interaction on both sides.
Each year, since the establishment of this mechanism, 16 + 1 summits were held, and the last one was in Dubrovnik, Croatia. On that occasion, an additional mechanism for connecting small and medium-sized enterprises from 16 + 1 countries was launched. Both of our companies, Exotrade Rijeka and Exotrade Shanghai, participated in this summit and presented projects that are BRI eligible
Written by: Ivana Lazarević